Forgiven and Set Free
An Abortion Healing Assistance Program
Why Abortion healing?
Many women who choose abortion struggle with emotional, physical or spiritual distress after that choice. Most of these women are suffering in silence, not realizing that much of the difficulty they experience in their lives can be traced to the decision to abort and the circumstances that led them to make that one decision. And it's not just the women who are affected. The men who would have been fathers are equally, yet differently affected.
What is Post-Abortion Stress?
Post-Abortion Stress is an adverse emotional reaction to abortion. It is often a delayed reaction and can surface at any time in a person's life… and when it does, it can be confusing, painful and overwhelming.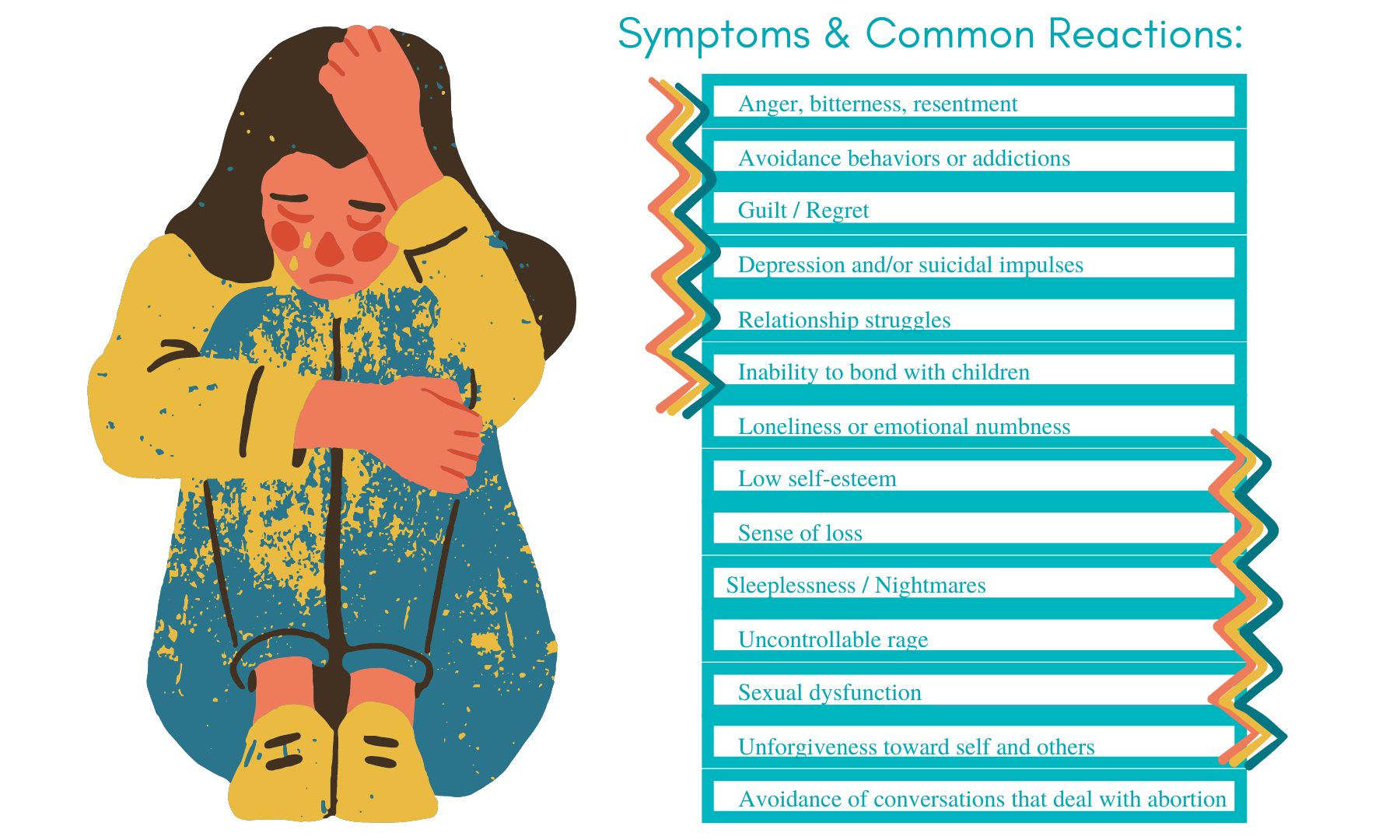 symptoms and common reactions:
Anger, bitterness, resentment
Avoidance behaviors or addictions
Guilt / regret
Depression and/or suicidal impulses
Relationship struggles
Inability to bond with children
Loneliness or emotional numbness
Low self-esteem
Sense of loss
Sleeplessness / nightmares
Uncontrollable rage
Sexual dysfunction
Unforgiveness toward self and others
Avoidance of conversations that deal with abortion
What to expect in the AHA study
Abortion Healing Assistance is a 12 – week program that provides a confidential, non-judgmental, safe place for women and men who are seeking healing from the emotional and spiritual pain of abortion and enable them to:
Work through denial
Share fears and pain
Deal with guilt
Clear up misconceptions about God
Grieve the loss of their child
Come to acceptance
Experience emotional and spiritual recovery
Confidentiality is key to the AHA study. Studies take place around the city to increase capacity and are always held when our Centers or study locations are closed.
For more information please complete the form below, call (904) 549-6113, OR email AHA@fcwsprc.org.

"For fifteen years, I denied that I had terminated my child's life. It wasn't until I fell into a 'dark hole' of depression and anxiety that I cried out to God. Through the Forgiven and Set Free Bible Study, God poured out His grace and mercy upon me and healed my broken heart. Experiencing God's unconditional love through this Bible study changed my life."
TOMMY, FORMER AHA ATTENDEE
Natalie's Story
Want to see how the Forgiven and Set Free program brings full-circle healing? Check out Natalie's profound story! She began her journey in need of healing and now helps other find the same healing and freedom she has!
Sue's Story
In this powerful testimony, Sue shares not only her heart for First Coast Women's Services but also her own journey to healing from a past abortion.
Contact Us
If you are interested in learning more about the Abortion Healing Assistance program at First Coast Women's Services, please complete the form below. Any information submitted will be handled with the strictest confidentiality by our Abortion Healing team.
"*" indicates required fields