Kernan Center Open House
Join us for an open house event for our new Kernan Center! Explore the new facility, enjoy a time of fellowship, and learn more about First Coast Women's Services' work at the new center in the Beach Community and beyond.
WHERE:
First Coast Women's Services – Kernan Center
3475 Kernan Blvd. S, Jacksonville, FL 32224
WHEn:
September 8th, 2022   |   4pm – 7pm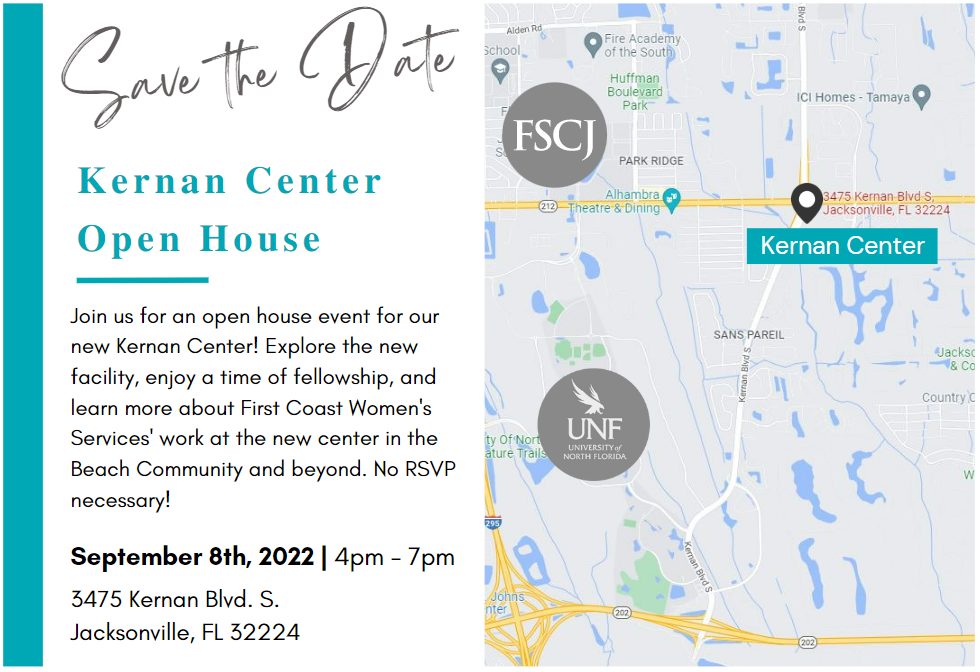 Kernan Renovation project
In order to make our new Kernan Center an exceptional location for young women to have their needs met, we are working to raise the $750,000 needed to renovate this building. This new center will take the place of our Beach Center, but will be larger and more strategically located to reach the next generation. Nationwide, 60% of abortion patients are in their 20s (Care-Net Facts on Abortion 2019). A recent Barna Study stated that only 29% of the Gen Z generation believe that abortion is wrong, a decrease from 33% of Millennials.
We are excited to share our Kernan Center design plans with you. Once completed, this Center will be a state-of-the-art facility where we will be able to provide our clients with premiere care when they are faced with an unplanned pregnancy.