2021 Annual Life Banquet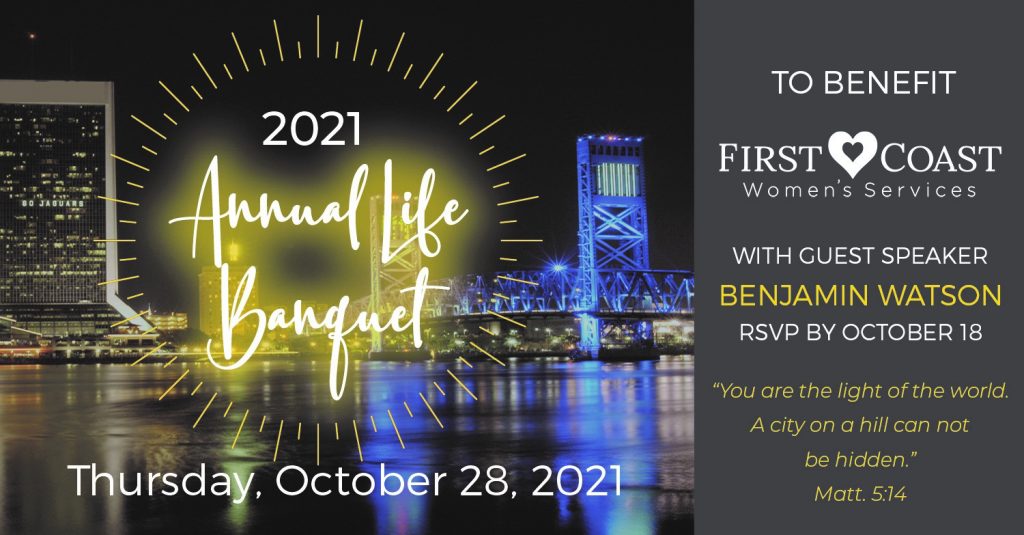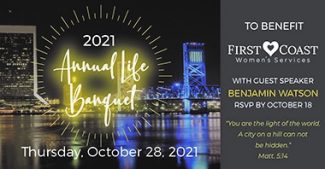 About the Banquet
Our 29th Annual Life Banquet will be held Thursday, October 28, 2021 with special guest speaker Benjamin Watson.
The Life Banquet is a celebration of the hope, healing, and life brought to the lives of new families in need. Sponsors provide valuable monetary support for the event and fundraising for the ministry, allowing First Coast Women's Services to continue to serve women, men, and families facing unplanned pregnancies.
WHERE:
Hyatt Regency Riverfront Hotel
225 East Coastline Drive, Jacksonville, FL
WHEN:
October 28th, 2021
Seating Begins at 6:45 PM
Dinner & Program 7:00 PM – 9:00 PM
About the Speaker
By the age of 39, Benjamin Watson accomplished the American dream: He played 16 seasons in the NFL, was a team member on the New England Patriots, and scored a championship ring in Super Bowl XXXIX.
One of Watson's greatest passions in life is to protect the lives of the most defenseless. As one of the most outspoken pro-life voices in media, Watson and his wife Kirsten personally devote their time and money to assist pregnancy resource centers. He has also addressed the March for Life, which takes place every year in Washington, D.C. and has been a regular on Fox News defending Life.
This year, Watson starred in Divided Hearts of America, a moving pro-life film, produced by himself alongside many notable pro-life advocates such as Alveda King, Ben Carson, and Abby Johnson. He is also a member of the Advisory Board with Human Coalition.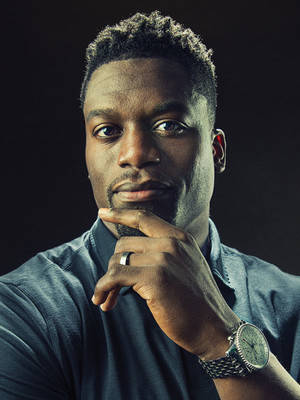 Sponsorship Opportunities
Sponsorships opportunities for the annual life banquet are available at a variety of levels. Our sponsors enable us not only to host this event but also to reach more women and families in need.
SPONSORSHIP LEVELS:
LIFE SAVER – $10,000
LIFE PROTECTOR – $5,000
LIFE DEFENDER – $2,500
LIFE CHAMPION – $1,000
LIFE GUARDIAN – $500
Contact Karen Whalen today for more information regarding sponsorships for the 2021 Annual Life Banquet today.
email: kwhalen@fcwsprc.org
phone: (904) 549-6104